Written by Victoria Chiamaka Ukpaka and Suberu Peter Omeiza
Presently, there is more demand on young people to be the best in any major field they venture into. But the society does not bother about how they achieve this, therefore most creativity is not given room for expression.
Young people need a haven, where they can explore their creative nature, improve and develop personally. One of the reasons why ANSA came into existence is to create an environment where young people will feel comfortable enough to express their creativity.
To encourage solid reading habits among children, teenagers and young adults, you can make financial contributions using our online platform. With interesting weekly activities to promote creative writing skills, ANSA is looking forward to producing true writing giants.
We have created this simple guide to show you how to easily make donations to support ANSA's vision.
How to donate to ANSA in 7 easy steps:
1. Click the 'Donate' button at the top right corner of this page or click here to visit our donations page.
2. Enter your full name and a valid email address. This is for accountability purposes only.

3. Enter the amount you want to donate to ANSA. Minimum amount is ₦1,000.
4. Choose whether your donation is one-time or a recurrent donation. For one-time donations, choose 'None'. Recurrent donations can be made weekly, monthly or yearly. This will help automate your future donations to ANSA.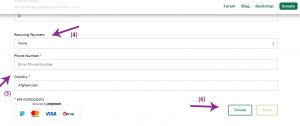 5. Enter your phone number and select your country. Again, this is for accountability purposes only.
6. Click on the 'Donate' button at the end of the form and wait for a pop up dialogue box to load.
7. Enter your credit/debit card details and click 'Pay'.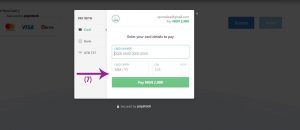 Your payment will be processed securely by our partners, Paystack, after which you will receive an email confirming that we have received your donations.
Cheers!