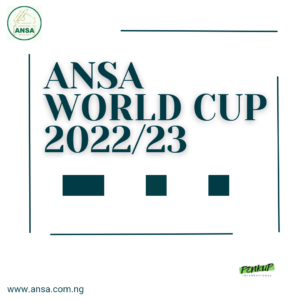 The ANSA World Cup, a highly appreciated event in the literary community, has been temporarily placed on hold due to the inactivity of participants. The organizing committee regrets to inform the public that the competition, originally scheduled to re-commence in July, has been delayed until further notice.
The ANSA World Cup Writing Competition was established with the aim of fostering creativity, promoting cultural exchange, and showcasing the literary talents from around the globe. We envisioned an engaging and dynamic competition that would captivate both writers and enthusiasts alike.
However, despite the extensive planning and preparation by the organizing committee, it has become apparent that the desired level of participant engagement has not been achieved. Many registered participants have exhibited prolonged periods of inactivity, which has ultimately hindered the progression of the competition.
Recognizing the importance of ensuring a fair and competitive environment for all participants, the organizing committee has made the difficult decision to place the ANSA World Cup Writing Competition on temporary hold. This hiatus will allow us to reassess the structure, requirements, and communication channels of the competition to better align them with the expectations and availability of the participants.
We understand the disappointment this announcement may bring to the eager writers and supporters who have eagerly anticipated the continuation of the competition. Rest assured, this decision has been made with the long-term success and integrity of the ANSA World Cup in mind.
During this temporary hold, the organizing committee will actively seek feedback and input from the registered participants to gain insights into their expectations, challenges, and availability. We believe that incorporating the valuable perspectives of the participants will enable us to make the necessary adjustments to create an enhanced and engaging experience for all involved.
We would like to express our sincere gratitude to all the participants who have shown their interest in the ANSA World Cup Writing Competition. We deeply appreciate your patience and understanding as we work diligently to address the current situation and create a vibrant competition platform that meets the aspirations of our diverse writing community.
Further updates and announcements regarding the resumption of the ANSA World Cup will be shared in due course. We encourage participants and enthusiasts to stay connected through our official website and social media channels for the latest news and developments.
Signed:
Agnes Shedrach
National Secretary, ANSA