To provide young people with opportunities to explore their creativity and improve their writing skills, in an effort to support their educational, vocational and personal development.
To be a leading force in celebrating creative expression and helping young people find their voices and tell their stories through the power of writing and continuous collaboration.
We're dedicated to the core values of excellence, creativity and originality guided by a positive collaborative experience.
ANSA Literary Awareness Campaign 2018
ANSA's Literary Awareness Campaign was held in Lokoja on July 29th, 2018. It was a concerted effort by the organisation to enlighten the general public on the need to revive the reading culture which is fast fading among children, youths and adults alike. Studies have shown that 40 per cent of Nigerian adults never finish reading a fiction book from cover to cover after leaving school, and over 30 million Nigerians have poor reading skills. The importance of reading cannot be overemphasized. Reading stimulates imagination, encourages quick learning, and expands horizons. It encourages imagination and curiosity. Reading enhances acquisition of skills for handling complex ideas or issues.
ANSA is led by a team of 20 amazing individuals
ANSA is led by a team of 20 amazing individuals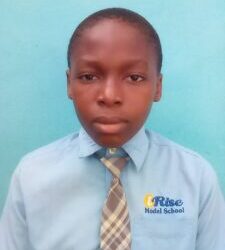 Upcoming Book Presentation 7 final year Primary 6 Children, mentored by iRead Library Storywriters have written a Book titled *"SDG...
read more