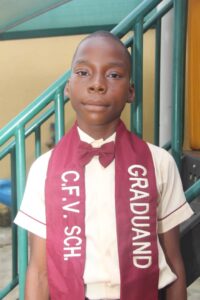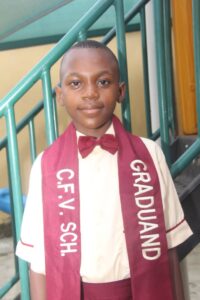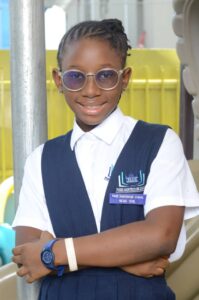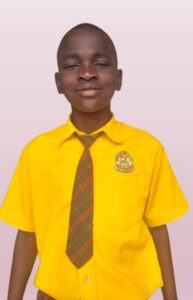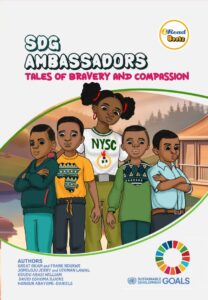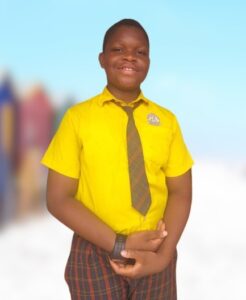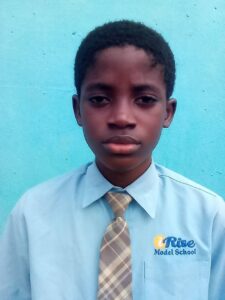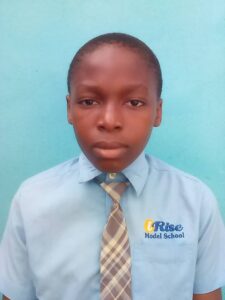 Upcoming Book Presentation
7 final year Primary 6 Children, mentored by iRead Library Storywriters have written a Book titled *"SDG Ambassadors: Tales of Bravery and Compassion"* at the American Centre, Ikeja Nigeria on Tuesday July 7, 2023.
iRead Library Storywriters is proud to announce the upcoming book presentation of 7 talented final year primary school children.
The event, scheduled to hold at the American Centre in Ikeja on Tuesday, July 11, 2023, will showcase their remarkable work in the form of a captivating book focused on 5 of the Sustainable Development Goals titled "SDG Ambassadors: Tales of Bravery and Compassion."
The book, a compilation of five inspiring stories written by the young authors, highlights their creativity, imagination and commitment to making a positive impact on their communities.
Each story captures the essence of bravery, compassion and the pursuit of a better world, aligning with the United Nations' Sustainable Development Goals (SDGs).
The stories featured in "SDG Ambassadors: Tales of Bravery and Compassion" are as follows:
1. "Clean Water Super-Heroes" by Okam Great and Ndukwe Frank from Choice Fluorite Ville School: This story follows Great and his friends, known as the "Super Heroes," who take it upon themselves to clean up a polluted beach and become ambassadors for clean water. Their efforts inspire the community, leading to educational programs and clean-ups to raise awareness about environmental protection and the importance of safe water.
2. "From Trash to Treasures" by Jomiloju Jerry and Uthman Lawal from Grace-E School: "The Extraordinary Adventures of Jomiloju, Munachi, and Uthman" narrates the journey of three friends who become successful authors and entrepreneurs through their dedication to education, recycling, and creating sustainable products. This heartwarming tale teaches children about the importance of dreams, hard work, and making a positive impact on the community.
3. "The Trash-Can Mission" by Odudu Abasi William from Pams Montessori School: Set in Ayobo, a community struggling with waste management, this story showcases how Ms. Ade and the children join forces to address the pollution problem. Together, they propose and construct a communal trash can, with the support of the community's elders. Their teamwork transforms the neighborhood into a clean and inspiring example of community spirit.
4. "Exploring the Wonders of Sea World" by David Oshoma Iluore: This captivating story revolves around David, a curious boy fascinated by aquatic animals. When he witnesses two men harming the fish in his village, David stands up against them. During a family trip, he embarks on an extraordinary underwater adventure guided by Goldie, the class pet. The story emphasizes the importance of caring for aquatic creatures and their environment.
5. "Compassionate Adventure: Saving the Pangolin" by Honour Abayomi-Daniels: In this tale, compassionate 12-year-old Daniel and his sister Glory find a vulnerable baby pangolin during their family vacation. Determined to help, they construct a makeshift shelter and seek guidance from the conservation center. Their efforts inspire others, sparking a movement to protect pangolins.
The book presentation promises to be an engaging and enlightening event, providing an opportunity to celebrate the creative achievements of these young authors.
Attendees will have the chance to interact with the children, hear their inspiring stories firsthand, and witness their dedication to promoting the values of bravery, compassion, and sustainable development.
We cordially invite members of the media, educators, parents and the general public to join us at the American Centre in Ikeja on Tuesday, July 11, 2023, at 12.30pm – 2pm.
The event will be a testament to the power of young voices and their ability to inspire change through storywriting.
For inquiries, please contact the convener, Funmi Ilori, founder, iRead Mobile Library Network 08023197033 ireadnetwork1@gmail.com
About iRead Library Storywriters Academy
iRead is the foremost innovative mobile library books on wheels for children in Nigeria. Storywriters Academy is one of the programs of iRead; a creative writing program that nurtures the storywriting skills of young children. Through workshops, mentorship and opportunities to publish their work, iRead Storywriters Academy empowers children to become confident authors and ambassadors for positive change in their communities.
The project began last year with 4 pupils who wrote a nook titled WELLBEING, focused on the first 5 Sustainable Development Goals and the program was proudly supported by the Nigerian Copyright Commission, American Centre and Accessible Publishers.