How to sell your ebook in ANSA Bookshop
Topic starter
13/10/2018 1:06 pm
First established at Delta State University, Abraka in 2007 (and officially recognised by the school's authorities in 2010), ANSA is dedicated to instilling the culture of reading & writing among children, teenagers & younger adults.
We hope to achieve this by providing a platform for young aspiring authors to promote their literary work in the best way possible, which is why we created ANSA Bookshop. ANSA Bookshop is a platform where you can showcase your literary works (in ebook format) and earn a commission on every sale the book makes. So, in this guide we'll explain the steps involved in getting your ebook listed for sale on the ANSA Bookshop. Sit tight and follow.
How to sell your ebook on ANSA:
(1) Sign up as a member of ANSA by filling the form on this page. While doing so, make sure to tick the "Register as a vendor" option while registering. This will give you access to sell ebooks on ANSA Bookshop as well as participate in our Discussion Forum. Feel free to leave the VAT/SSN box empty.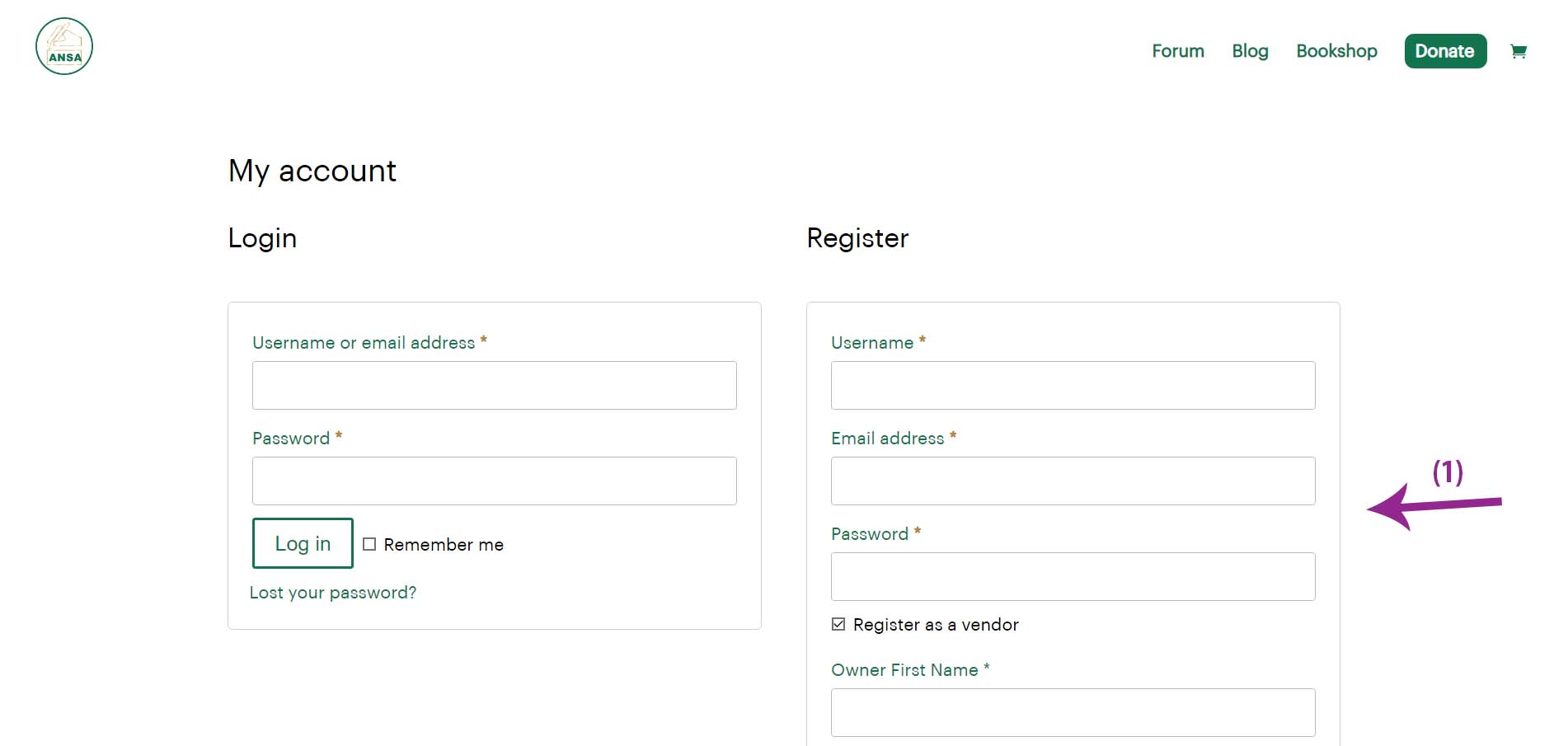 (2) From the "My Account" that will load,  click "Seller Dashboard" to get access to the seller Dashboard, from where you can upload your ebooks, add your bank details and track your sales.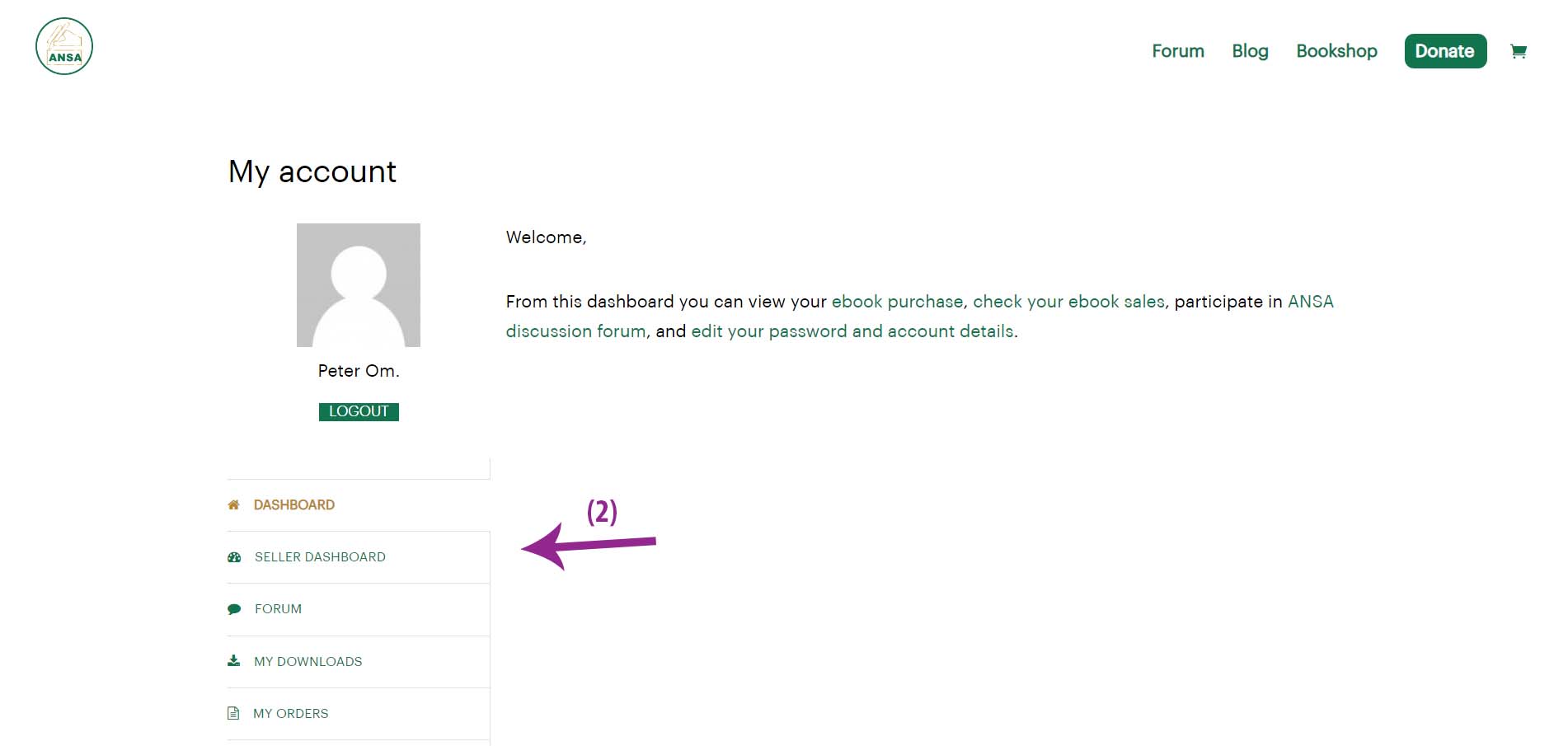 (3) On the Seller Dashboard, click my "Products", then click "Add Products".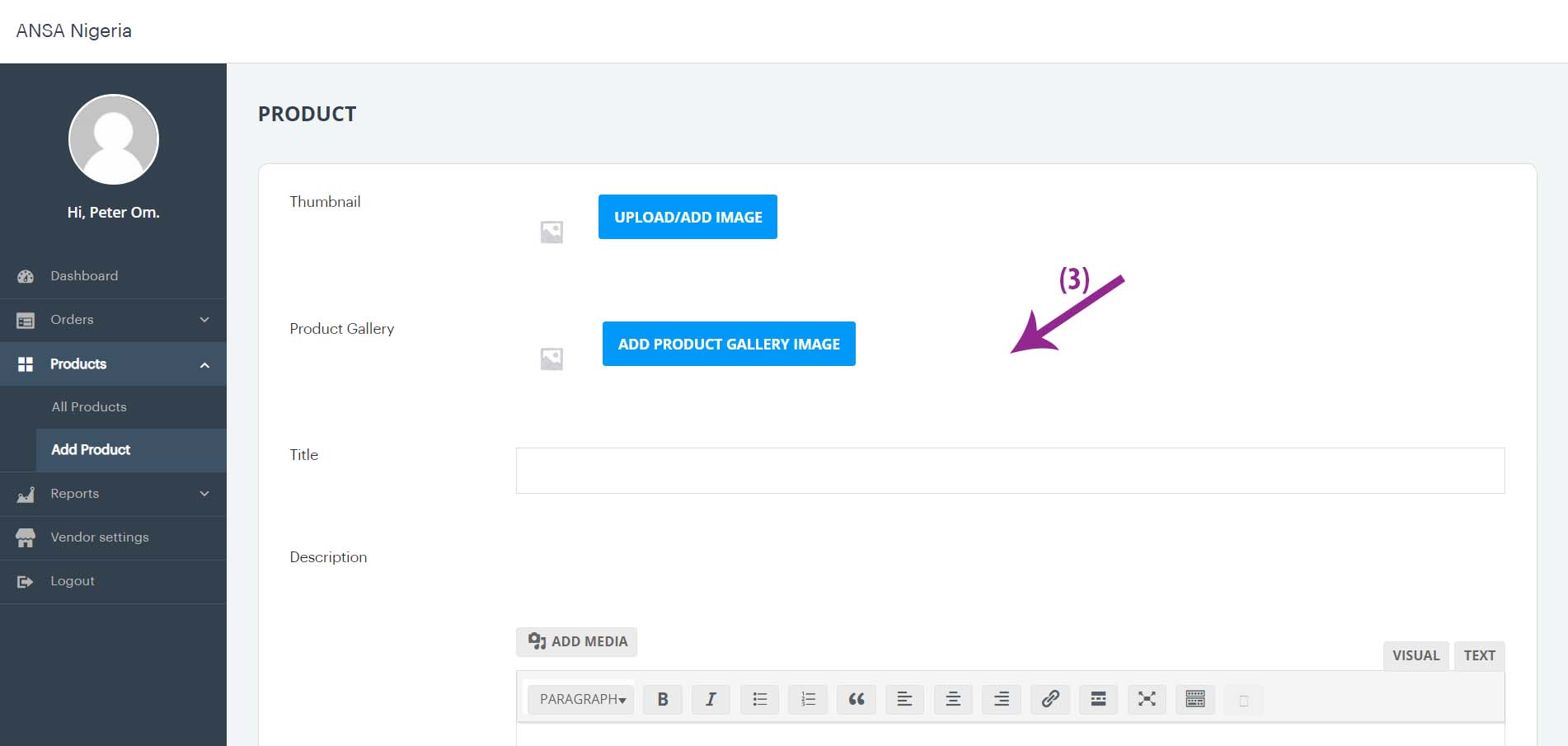 (4) Next, get a professional cover image for your ebook. This helps in identification of your book as well as branding you as an expert author/writer. Below is an example of a good image.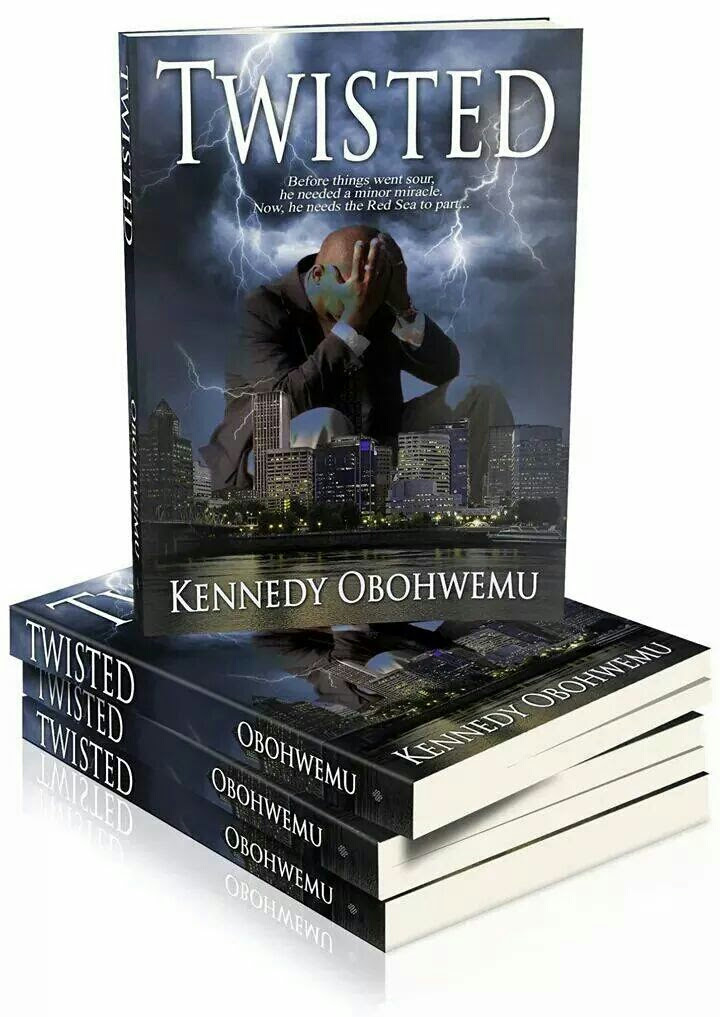 (5) Fill the rest of the form. Make sure you tick "Virtual"and "Downloadable", then choose your ebook category before clicking "Save".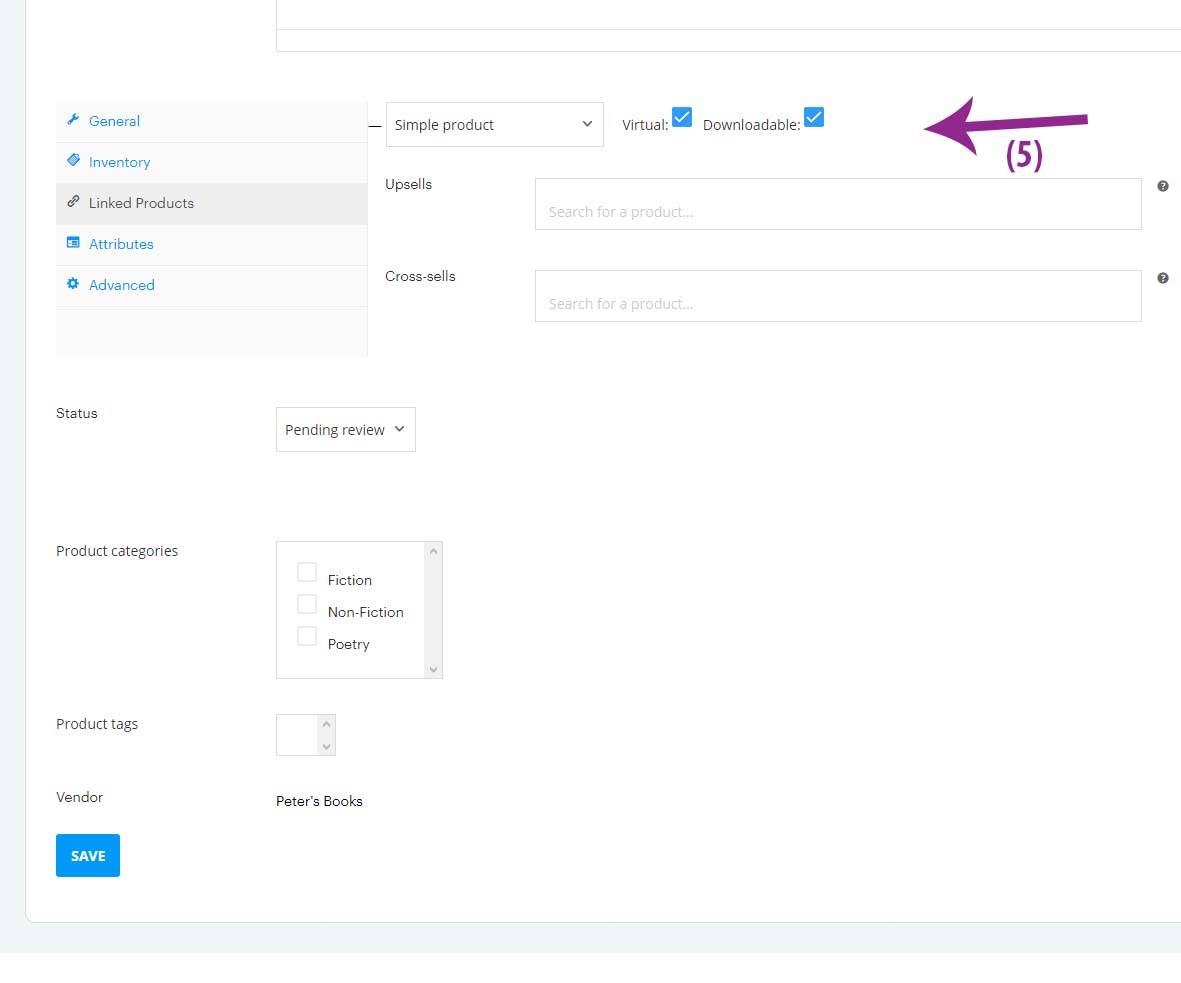 (6) You'll need to write two descriptions for the book. The first should be a full description of your book including things like testimonials if available. The second should include things like quotes and excerpts from the book.
(7) Your ebook submission will be reviewed and listed to the ANSA Bookshop within 48hrs, and you'll be given a unique link to promote the book.
How much can you earn as commission?
As much as 80% per sale. For example if your book is listed for sale at N3,000. Whenever a sale is made, you earn N2,400 (80%). The remaining N600 (20%) is for ANSA. All earnings accrued to you from ebook sales will be sent to the bank account details you provided on the last day of every month.
How to add your bank details to your ANSA Seller Dashboard
From your Seller Dashboard, click "Vendor settings". Then click the "Payments" tab at the top of the page. Enter your bank details in the following format and click "Save Payment Informaton": Bank Name/Account Number/Account Name.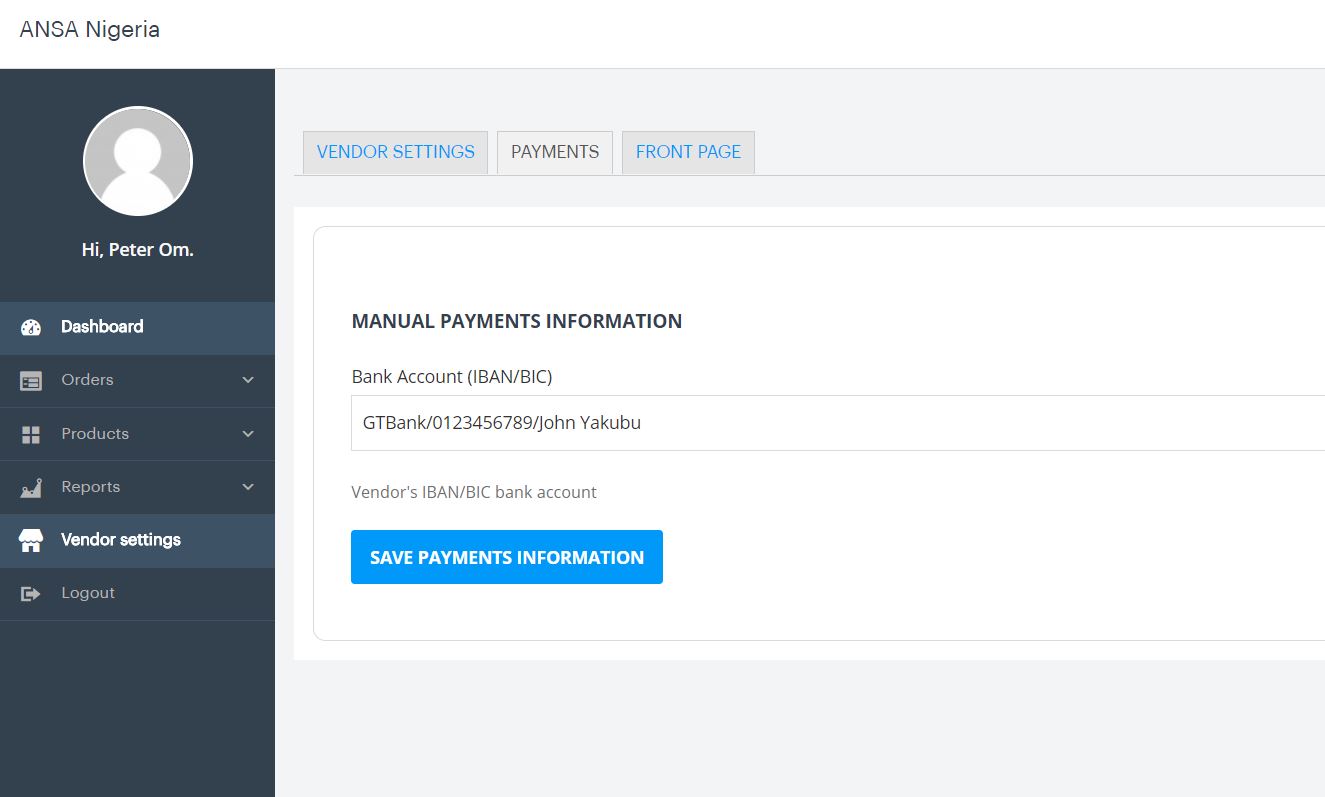 How much can you earn selling ANSA Bookshop?
This depends on you. When your ebook is listed in the Bookshop you'll be given a unique link to promote it. The more you promote the book the more sales we make and the more money you'll earn. So yes, it depends on you!
If you have any questions, feel free to reply this post.
This topic was modified 5 years ago 12 times by
ANSA Admin