ASSOCIATION OF NIGERIAN STUDENT AUTHORS (ANSA)
National Secretariat
CITEC International Estate
Jabi Airport Road
Abuja, Nigeria
…………..
FOR IMMEDIATE RELEASE
32 YOUNG WRITERS BATTLE FOR PRIZES IN ANSA WORLD CUP, A LITERARY COMPETITION LIKE NO OTHER
A total of 32 contestants have made the final shortlist for this year's ANSA World Cup, an annual competition for young aspiring writers organised by the Association of Nigerian Student Authors (ANSA). The tournament which starts on Friday, November 5, 2021, will last almost 2 months.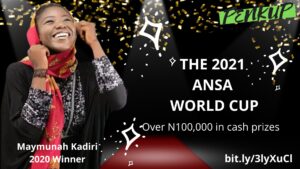 The group stage of the round-ribbon literary tournament will commence on Friday, November 5th 2021 while the final will take place on Friday, December 24th, 2021. All events shall be held online due to travel restrictions in some countries. The competition will culminate in a spectacular awards ceremony scheduled for Friday, December 31st, 2021.
The rave-making, revolutionary international literary contest takes the format of the FIFA World Cup, hence its name. It is the first of its kind in the world, a purely innovative concept.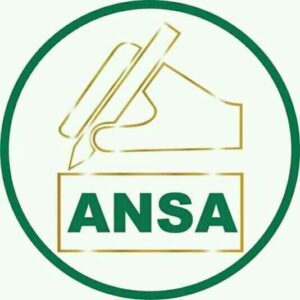 According to the organisation's PRO, Ms. Jennifer Okorie, "The ANSA World Cup offers a ray of hope to young aspiring writers in a fast-changing world. It is intended to inspire young writers and promote the spirit of healthy academic rivalry among them, to encourage young writers to pick up their pens and start writing again, to help young writers discover the fun in writing, to encourage young writers to come out of their shells and tell the world their stories."
The contest idea was originally conceived to celebrate the birthday of the organisation's founder, multiple award-winning Nigerian author, Dr. Kennedy O. Obohwemu. Writers are pitted against one another in a head-to-head multi-stage literary combat. They are made to produce original and creative pieces of literature (poetry, prose, play, etc) on diverse genres within a limited time.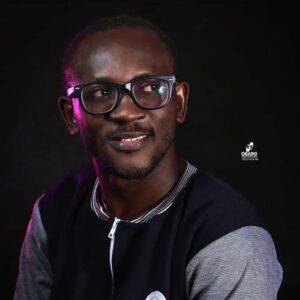 Now in its third year, the ANSA World Cup will feature last year's winner, Maymunah Kadiri, and a host of other budding writers from Africa and other parts of the globe.
The prizes at stake are as follows:
* One hundred thousand naira (N100,000) in cash prizes;
* Publicity packages for winning authors;
* Link to publishing deals;
* 10 copies of Salamatu Sule's latest poetry collection, Orchestra of Her Last Rites;
* Award plaques, customised ANSA label pins, certificates and special bonuses for social media engagement.
Members of the judging panel include notable writers like Odoh Diego Okenyodo, Salamatu Sule, Funmi Ilori, Awele Ilusanmi and the man himself, Dr. Kennedy O. Obohwemu, among other distinguished panelists.
With the ANSA World Cup, the entire cosmos can look forward to a spectacular celebration of the genius that today's young writers have to offer.
The 2021 ANSA World Cup is sponsored by PENKUP International, a Google-certified UK-based non-governmental organisation (NGO) that takes pride in creating ripples of happiness in people's lives. Additional support is provided by Mrs. Awele Ilusanmi, a Patron of ANSA.
Signed:
Israel Onoruoiza
Secretary, ANSA
About ANSA: The Association of Nigerian Student Authors (ANSA) is the brainchild of multiple international award-winning Nigerian author Dr. Kennedy Oberhiri Obohwemu. Established in 2007, ANSA is dedicated to instilling the culture of reading & writing among children, teenagers & younger adults. ANSA provides the platform for this vulnerable population to contribute their quota to the promotion of Africa's rich literary enterprise.
###